Reopening with Limited Services
>> For more information
modified at March 6 2021
---
The reading room of MSSA has been temporarily closed to prevent the spread of the novel coronavirus.
modified at March 2 2020
---
Temporary Closure and Opening by Reservation Only for Earthquake-proofing Construction Work
modified at September 20 2019
As a result of the fourth phase of earthquake-proofing construction work on the buildings in the Library Block (including the III Main Building), usage of the reading room of the Multi-media and Socio-information Studies Archive has to be suspended.
■Temporary Closure
 From October 21 (Monday) until October 25 (Friday) 2019 
 In order to prepare for subsequent opening by reservation only, the Archive will be closed completely during the week specified above.
■Opening by Reservation Only
 From October 28, 2019 (Monday) until late October 2020 (dependent on the state of progress of the construction work)
While the construction work is being carried out, materials may be viewed in the office instead. However, due to the limitation of space, only one person is permitted to use the facility at a time. We therefore request prospective users to contact us in advance to make a reservation and specify which materials they wish to see.
→for more information
---
INTRODUCTION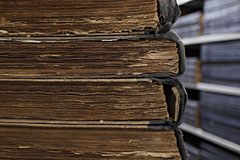 In response to advancement of information technologies, the former Newspaper Library, established in June 1967, was expanded and renamed "Newspaper and Multi-Media Library" in April 1992 and then "Multi-Media and Socio-information Studies Archive", affiliated with Interfaculty Initiative in Information Studies Graduate School of Interdisciplinary Information Studies, The University of Tokyo, in April 2004.
 This Library's collection, consists of 330 titles of Japanese and overseas newspapers, is availavle in printed form as well as microfilm and CD-ROM.


GUIDE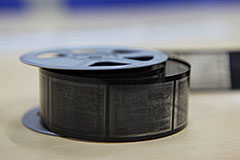 Open Hours 9:30 – 12:00, 13:00 – 17:00
Closed on Saturdays, Sundays, National Holidays and New Year's holidays

How to use the Library
 Please show your Identification
 *Students & Staffs of the University of Tokyo – "University Identification Card"
  *Others – Any kinds Identification

MAP(PDF) →Building No.123
For more infomation, Please feel free to ask us.
E-mail: mssa(at)iii.u-tokyo.ac.jp (Please replace (at) with @, the at symbol. )